Randolph, NJ – Accounting Services for Individuals & Businesses
At Steven Lissner & Company, we want you to have both your current finances managed, as well as your personal wealth at every stage of life. Our accounting professionals work with individuals and families, as well as small and medium-sized businesses, through every sector of tax preparation and planning.
We understand that everyone has expenses and we all hope to save for the future. We can help take a closer look to detect any lost opportunities. With our 30+ years of experience, our skilled professionals are here to help you every step of the way.
Individual Accounting Services for Randolph Residents
We offer a wide range of financial services to the residents of Randolph here in New Jersey. Our company is best know for the following:
Personal Finance Planning
Family Financial Services
Tax Preparation
Tax Planning
Tax Preparation & Planning
Our tax saving strategies can help to:
Grow and preserve your personal assets
Keep more of what you make by reducing taxes on your income
Give your family more of what you made by reducing taxes on your estate
Grow your wealth quicker by reducing taxes on your investments
Retire with ease by reducing taxes on your retirement distributions
QuickBooks
QuickBooks is accounting software that is ideal for small and medium-sized businesses in Randfolf, NJ. It can give you and your employees a constant sense of what is happening with the financials of your business. Through charts, balances, and outstanding invoices, it can provide the information you need to succeed. Our firm will help you set up and utilize this important software.
Why Do So Many Randolph Businesses Choose QuickBooks?
Customize QuickBooks to work for your business. Updated accounting packages allow for specific areas of work such as health professionals, retailers, or non-profit options.
Keep an eye on your business and any important details by being able to quickly generate reports.
Save time on bookkeeping. All of your charts, invoices, and files will be taken care of in one digital database.
QuickBooks can help to design a detailed business plan to help secure small business loans and attract investors.
Save money by using QuickBooks.
You can share data from QuickBooks with Microsoft Office programs to save time on typing and avoid any unnecessary errors.
Accept credit cards with ease via QuickBooks Merchant Account Service.
QuickBooks online payments let you get paid faster via credit cards or bank transfers.
Pay bills and handle all of your banking transactions online through QuickBooks.
Business Accounting Services for the Randolph, NJ Community
Our business services range from general accounting and bookkeeping needs to strategic business planning and CFO services. We want to see your Randolph business succeed and by taking advantage of our professional services, we know we can help get your team on the right track financially.
Business Solutions Offered
Professional Tax Services
Payroll
Audits
Small Business Accounting
Forensic Accounting
Cash Flow Management
Bank Financing
Strategic Business Planning
Business Valuation
Succession Planning
Internal Controls
New Business Formation
Why Trust Steven Lissner & Company CPA?
Our team is happy to serve the Randolph community. From personal accounting and tax preparation to complex business decisions and management, we are experienced in it all.
Let our experts take some of the weight off your shoulders so you can focus on other important things in your life and business.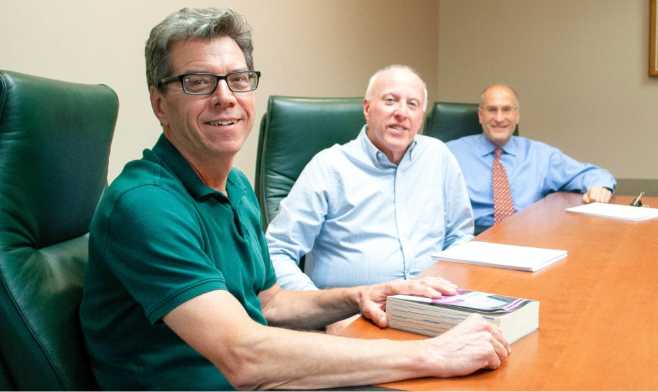 Randolph, NJ Business Resources
Contact Steven Lissner & Company, CPA
We are happy to answer any questions you might have. Call (973) 917-4080 or drop us an email at info@slnjcpa.com and our friendly team members will be happy to help with all of your financial planning needs!
Request a Financial Consultation
Request an expert financial consultation by filling out the form below or contacting us at (973) 917-4080.
Our World-Class Tax & Financial Services