Parsippany, NJ – Tax Prep, Planning & Accounting Services for Individuals & Businesses
Do you live in the Parsippany, NJ community and are in need of accounting services? You came to the right place. Our team of experts have 30+ years of experience. We can handle everything from individual tax preparation to complex business decisions and planning. Our experts stay up to date with industry trends, the latest accounting software, and of course, changing regulations.
Customized Financial Business Services
We help Parsippany businesses with strategic, guided planning to achieve their long-term financial goals. We have helped many different industries find effective accounting solutions for their particular line of work including:
Plumbers
Electricians
Attorneys
Architects
HVAC
Independent Contractors
Medical Professionals
Restaurant Owners
And many more
Did you know that we offer our services to brand new businesses? Our team of experts helps your organization avoid common pitfalls that new small business owners may face when just starting out.
We Help You:
Determine your actual start-up capital needs
Identify sources of capital if needed to start your business
Prepare a clear, organized business plan to attract investors, potential clients, and small business loans
Evaluate your tax advantages, legal exposure, and ease of operation by selecting a business structure that works for you
Select the right accounting software for your needs
Prepare a cash flow budget to stay on top of your expenses
Establish a clear-cut billing and collection process
Maximize your tax deductions
Prepare and accurately file all necessary permits and licenses
Identify your insurance needs
Develop a clear partnership agreement to avoid any financial and emotional entanglements down the road
Our team can also help your company with strategic business planning. This helps to clarify your business' mission and direction to ensure all the leaders are on the same page.
A Strategic Plan is Necessary When:
You are starting a new business venture or launching a new product or service
You decide to expand your business
You want to buy a new business or service
You are trying to revamp a declining business
Tax Preparation and Planning for Parsippany Residents
Tax season is often the most dreaded season of the year. Individuals and Business owners can be easily overwhelmed by the ever-changing tax codes. One of the biggest benefits of hiring a firm like Steven Lissner & Company CPA is to get peace of mind that you have taken advantage of all the deductions you are allowed and minimized any discrepancies. You can also rest assured that you'll get your tax return as quickly as possible because we file your documents electronically.
Why Do Parsippany Residents and Businesses Trust Steven Lissner & Company CPA?
When trying to navigate individual or business tax preparation and planning, Steven Lissner & Co. helps every step of the way, taking time to answer any questions you might have with personal, face-to-face consultations.
Our clients understand that hiring a CPA can help them in the long run by minimizing errors, maximizing tax returns, and reducing stress.
We make sure that small details and deductions are not being overlooked to help reduce tax liability. Our custom-tailored business services help your organization thrive and build financial growth and longevity.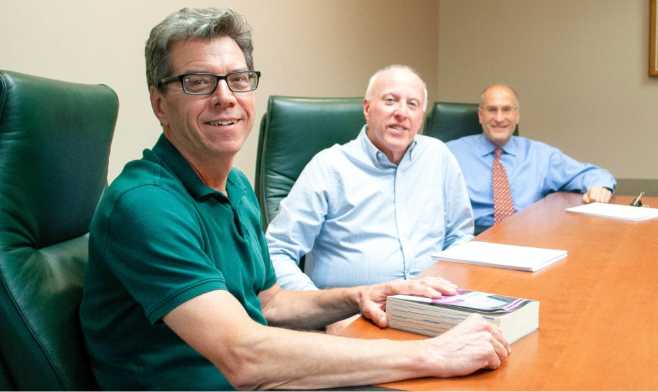 Contact Steven Lissner & Company
Call your local accounting professionals at (973) 917-4080 or send us an email at info@slnjcpa.com. Our team of professionals will be happy to help with all of your tax preparation, tax planning, or other financial accounting needs!
Helpful Resources for the Parsippany Community
Request a Financial Consultation
Request an expert financial consultation by filling out the form below or contacting us at (973) 917-4080.
Our World-Class Tax & Financial Services