Professional Tax Planning & Accounting Service in Boonton, NJ
We are proud to provide the Boonton, NJ community with our tax preparation & financial services. We offer individuals and businesses professional services including tax planning and professional accounting.
Don't know where to start on your small business bookkeeping? Look no further. We have all the tools to help you succeed financially and ease the burden of complex paperwork or strategic business planning.
Individual Tax Planning & Accounting Services for Boonton Residents
Our team of professionals at Steven Lissner & Company understands that managing personal finance and preparing for tax season can be a stressful and confusing process. We are here to help you every step of the way. Our services help to give individuals the resources they need to have financial success and longevity. Saving for the future can seem impossible but we have the tools and experience to help make it happen.
Personal Finance Planning – Our financial experts offer a wide range of tax planning services in NJ. Not sure what to claim on your taxes? Perhaps you had multiple jobs last year and don't know how to file? We've got you covered. From tax season to retirement accounts, our team has 30+ years of experience to accurately and efficiently addressing your finances.
Estate Planning – We are thoroughly familiar with the asset transfer techniques which come along with estate planning. Keep peace of mind knowing that your years of hard work and finances will stay organized and will be going to all of the right places.
Family Financial Services – We custom-tailor plans to suit your personal needs. Whether you're looking to invest in your children's future or are filing joint taxes for the first time, our Boonton team can help guide you and your family to ensure financial success.
Financial Services for Businesses in Booton, NJ
Do you need a results-driven business strategy for your Boonton business? Our team of financial experts can help to carve out a detailed, goal-oriented plan for the future of your company. We'll help you maximize your tax return with our detailed tax-planning program. We have worked with all sorts of New Jersey specialties including:
Medical Professionals
Architects
Independent Contractors
HVAC
Service Industry
Law Offices and so much more
We work with businesses small and large to help them stay organized and achieve their financial goals. Being a bookkeeper and business owner at the same time can be exhausting. We are here to take some of the weight off your shoulders. By creating custom business packages for your personal needs, our business accountants can do the following, monthly or quarterly for you:
Generate an income statement – we assist with specific expense categories such as donations, salaries, rent, etc.
Organize your ledger – keep your cash flow organized 24-7 with our expert accountants.
Reconcile your bank account – Let us help you handle your banking needs including creating professional loan proposals for your business.
Payroll – why spend hours of your time monthly working on payroll when there is an entire business to run. Let us create the best possible payroll solutions for your business.
Tax preparation and planning – our team is here to help with accurate, annual tax prep and planning. We understand that financial complications can be unexpected and a burden on the company. We stay on top of the newest and most up-to-date tax laws and regulations.
Unlimited consultations – we are here to chat 24-7. Our financial experts are just a call or email away with any questions regarding your business needs.
Boonton Town Resources
Why Choose Steven Lissner & Company CPA for your Financial Needs?
When you're looking for "top accountants near me", Steven Lissner & Co should be your first call! Our team is local to Boonton and we're here to assist with personal finances as well as complex business decisions. We also offer tax preparation services, tax planning services, Quickbooks accounting solutions, and so much more. Call us today!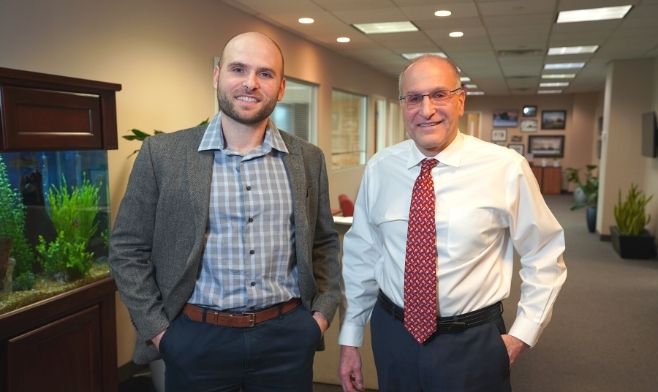 Request a Financial Consultation
Request an expert financial consultation by filling out the form below or contacting us at (973) 917-4080.
Our World-Class Tax & Financial Services