Tax Preparation & Accounting Services for Individuals & Businesses in Mountain Lakes
Business Tax Preparation & Accounting Services
We offer professional accounting services in the Mountain Lakes region that range from individual financial planning and tax preparation to payroll for your local business. We can help with all stages of your business, whether you are just starting out or have been running a company for years, our team is here to provide guidance to ensure a successful financial business strategy via our tried and true fundamental steps.
Many businesses can utilize the following outline to optimize their growth:
What is your financial objective? Take a step back to gain some perspective on what you want to achieve and how you want to get there.
Create a business strategy. By using clear, measurable steps, a planned strategy can help to manage obstacles and accomplish goals along the way.
Set your goals. Set reachable goals that will act as a guidepost on what you are working toward and this will bring you back to your main objective.
Re-evaluate your strategy. Regularly reassess your original strategy so you can get a sense of alignment between your strategy and objective.

What goals am I meeting?
How am I meeting them and how well is it working?
Am I satisfied with these results or could I do better?
What goals have I yet to meet?
Do I need to adjust my game plan to meet them?

Keep financial records. It's important to keep organized financial records to stay on top of your business goals. These include income statements, balance sheets, and cash flow statements.
It's common for business owners to become overwhelmed with the accounting, financial record keeping, and tax preparation side of running a business. Our professional accountants specialize in these services. We can help ensure your financial records are in order, organized, and backed up properly. We will help you identify commonly missed tax deductions, maximize your tax returns, and minimize filing discrepancies.
Individual Tax Planning and Accounting Services for Mountain Lakes Residents
In addition to business accounting, our financial professionals specialize in individual tax planning and preparation. We cover a wide range of areas to help keep the burden of taxes and financial planning at bay. Trust our 30+ years of experience to achieve and maintain individual financial success.
Our Individual Financial Services Include:
Family Financial Services – Let us help keep you and your family on the right track from tax preparation and planning to retirement services and investing for the future.
Personal Financial Planning – Our team at Steven Lissner & Company will take our experience and help guide you on the right path towards financial freedom. We will assess each aspect of your current financial situation to manage risk and provide wealth prosperity down the line.
Estate Planning – Trust our professionals to help manage your Mountain Lakes estate. We understand how important these decisions are and they require expertise and a complex asset transfer approach.
Elder Care – We can help ensure that your loved ones are taken care of with expert advice and financial services. Get peace of mind knowing that your family's residential, medical, and financial needs are planned and organized for the future.
Why Choose Steven Lissner & Co. CPA?
The accounting professionals behind Steven Lissner & Company are here to help you and your family with all of your current and future fiscal needs. Whether you need guidance on properly running your Mountain Lakes business, or you need individual tax assistance, we are here to help. We can walk you through QuickBook accounting services for easily organizing outstanding invoices and cash flow.
We are here for every step of your financial goals, strategy, and growth.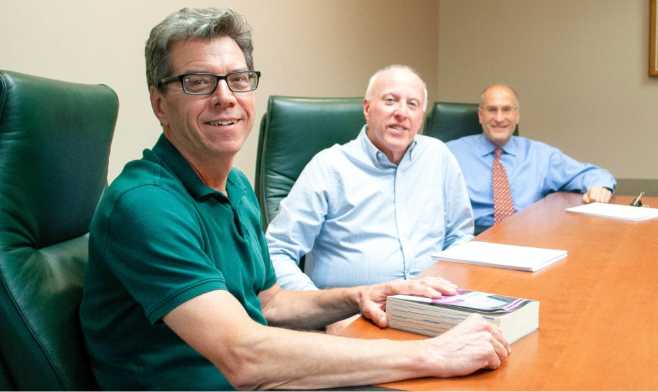 Thorough Tax Planning and Review for Peace of Mind
When it comes to tax preparation, we check and re-check your filing to minimize issues before submission. We help to ensure you are receiving the proper deductions that may be overlooked otherwise. We understand how important it is to get the very best refund possible. To ensure a quick turnaround, we file your taxes electronically.
Mountain Lakes, NJ Resources
Contact Steven Lissner & Company
Call (973) 917-4080 or drop us an email at info@slnjcpa.com and our team of tax preparation and planning professionals will be happy to help with all of your financial planning and accounting needs!
Request a Financial Consultation
Request an expert financial consultation by filling out the form below or contacting us at (973) 917-4080.
Our World-Class Tax & Financial Services